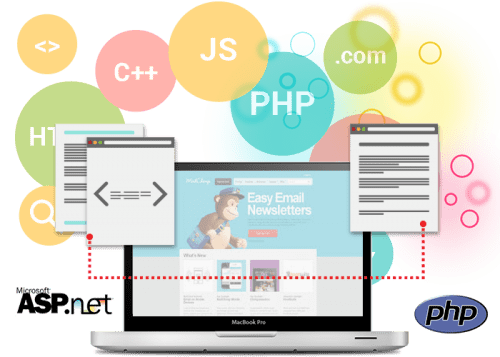 PHP (Hypertext Preprocessor) is a popularly used open source server-side general scripting languages ideal for developing dynamic database-driven Websites and Web application. User interactive applications as Content Management System-based website, online store, job portal or other web application offering customized information it can be developed efficiently and cost-effectively using PHP programming.
PHP supports all common databases such as Oracle, MySQL, Sybase, Informix, Solid, PostgreSQL, Generic ODBC, etc and runs on almost every server including Windows, Linux, and Solaris. It integrates seamlessly with HTML, Flash, Ajax and other web 2.0 technologies and therefore, is perfect for creating dynamic Web applications such as shopping cart, blog, etc with impressive interactive features. What's even better is that PHP makes web pages faster because the script is executed on the server.
Innovating Consulting has a whole team of PHP experts specializing in MySQL PHP Programming, script installing and modification, and PHP Script repairs. No matter how large or small your business is our expert team can create a highly customized software solution that is browser friendly, accessible, secure and easy for users to interact with. The beauty of PHP is its rich open source repository that is continually updated with improved capabilities. Often our skilled PHP developers modify several existing mini-modules to create adapt code to develop custom interactive features for our clients.
Using PHP and MySQL Innovative Consulting develops high complex, customized interactive applications including, but not limited to:
E-commerce and Online Stores (Shopping Cart)
Job Sites and Portals
Content Management Systems
Portal for NGOs, NPOs and Churches
Chat Boards and Forums
School and College Management System
Social Networking Portals and Blogs
User Polls and Online Quiz
Article Management System
Link Directory
Other custom development