Content Management System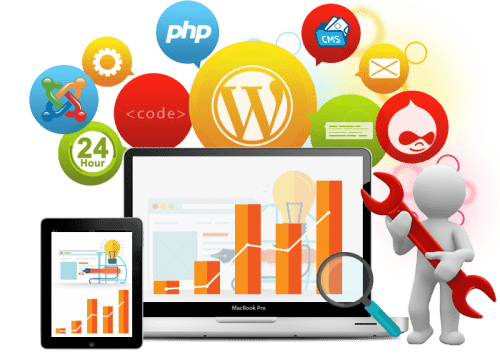 A content management system (CMS) is of great use when you have a dynamic website. It allows you to upload and publish content, including articles, images, videos and other multimedia content that is otherwise very cumbersome to upload manually. We, at Innovative Consulting, provide the very best of open source CMS services.
You can choose any one of these depending upon the kind of website you need to manage and the technical expertise you possess. Once your website is developed by our experienced team of web designers and developers, we can guide you through the process of uploading, adding, deleting and modifying content on your website yourself, without requiring to hire any special IT staff for it. CMSs give you tremendous flexibility and freedom. We can style and design the website the way you want and then you can upload content according to your will. It makes the whole process very easy. You can also hire full time developer if you feel your website requirements are very high and the content needs to be updated very frequently. Innovative Consulting provides you the very best of content management system services at very economical prices ensuring great returns and saving a lot of time, energy and resources.
We also provide experienced and talented professionals if you want to hire full time developer to manage your CMS website.
| Features | Basic | Advance | WordPress |
| --- | --- | --- | --- |
| Template Design | Choose from large group of templates | Custom Layout website design as per your Choice and Colour Schemes | Custom Layout website design as per your Choice and Colour Schemes |
| Template Customization | | | |
| Pages* | Up to 15 pages | Up to 50 Pages | Up to 15 pages |
| Language | Single Language | Up to 3 Language | Single Language |
| Responsive Design | | | |
| Easy-to-use CMS | | | |
| SEO Friendly URL | | | |
| Image Optimization | | | |
| Basic On page SEO | | | |
| Keyword Research | | | |
| On-page Tags Optimization | | | |
| Google Business Verified Listing | | | |
| Business Directory Submission** | | | |
| Search Engine Submission | | | |
| Blog Creation | | | |
| Blog Submission ** | | | |
| Creation of 2 Social Media pages | | | |
| XML SiteMap Generation | | | |
| 1 Year Free SSL certificate | | | |
| 1 Year Free Shared Hosting | | | |
| Free Warranty After GO LIVE | 1 Month | 3 Month | 1 Month |
| Package Price | Enquire Now | Enquire Now | Enquire Now |
*Any additional Customization or Features will be charged EXTRA
** Up to 5 Submission