Custom ASP.NET Development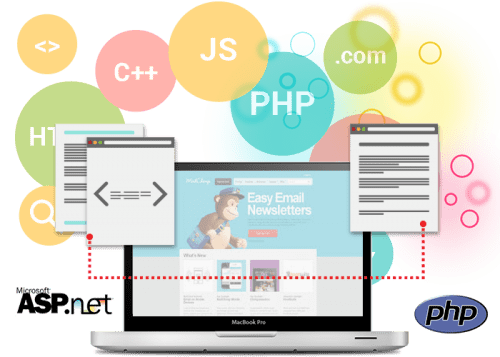 Microsoft ASP.Net is one of the most popular web application framework that enables web developers to build dynamic websites, web applications and web services with ease. It allows for rapid development of powerful web applications with the benefits of .Net framework. In other words, ASP.Net enables developers to use simplified concise code to develop secure, sophisticated web applications that are easy to install and maintain.
At Innovative Consulting our development team takes complete advantage of the .NET framework to develop high performance functionally rich web solutions that meet all your requirements and have plenty of scope to accommodate the increasing demands of your businesses. Using multiple advanced programming languages such as VB.NET, C# and Jscript.NET our programmers can develop and integrate web applications and solutions that are fast, secure, user-friendly, browser-friendly and maintenance-free.
There are ASP.NET offers many advantages that enable web developers to develop easy-to-maintain web applications in reduced time and at reduced cost:
Availability of cross-platform migration
Access to .NET Framework Class Library for developing interactive applications
Improved performance and scalability due server-side compilation
Increased reliability and availability of the application due to server-side caching
Fast development and simplified deployment to the server
At Innovative Consulting Our ASP .Net development services include, but are not limited to:
Designing and Programming using .NET Framework
Migrating web-based and stand-alone applications to .NET
Porting Legacy applications to .NET based applications
Developing Windows applications in .NET
Re-engineering and Supporting existing applications in .NET